Learn How To Cook From Professional Chefs!
We teach you what we learned in culinary school to help you gain more confidence in the kitchen and master cooking in a time efficient way. This course also includes a starter pack!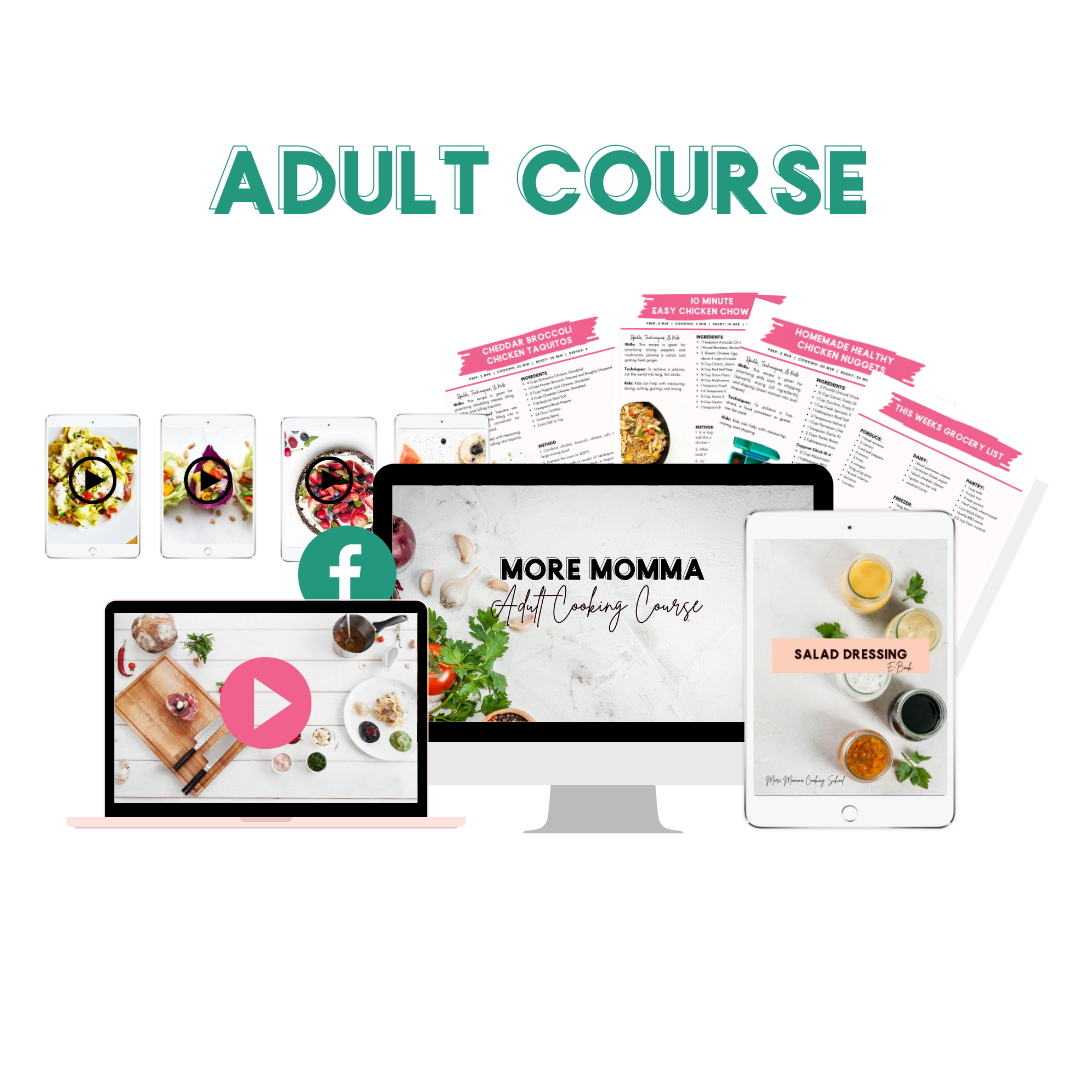 What's Included In The Course:
*Monthly Classes focus on specific culinary techniques and topics
*2 (30 Minute or less) Savory Online Cooking Classes
*2 (30 Minute or less) Sweet Online Cooking Classes
*You can watch all classes at your convenience. They is a mix of pre-recorded and live classes that you can watch back anytime!
*Weekly Meal Plan with Grocery List
*Bonus E-books
*Bonus Holiday Cooking Classes
*Basic Skills Video Vault
*Private Facebook Group
What's Included In The Starter Pack:
This course includes a starter pack that gets sent directly to your doorstep. The starter pack includes your choice of a More Momma customized adult apron or a customized chef's coat. It also includes a cooking school card for easy access to the course.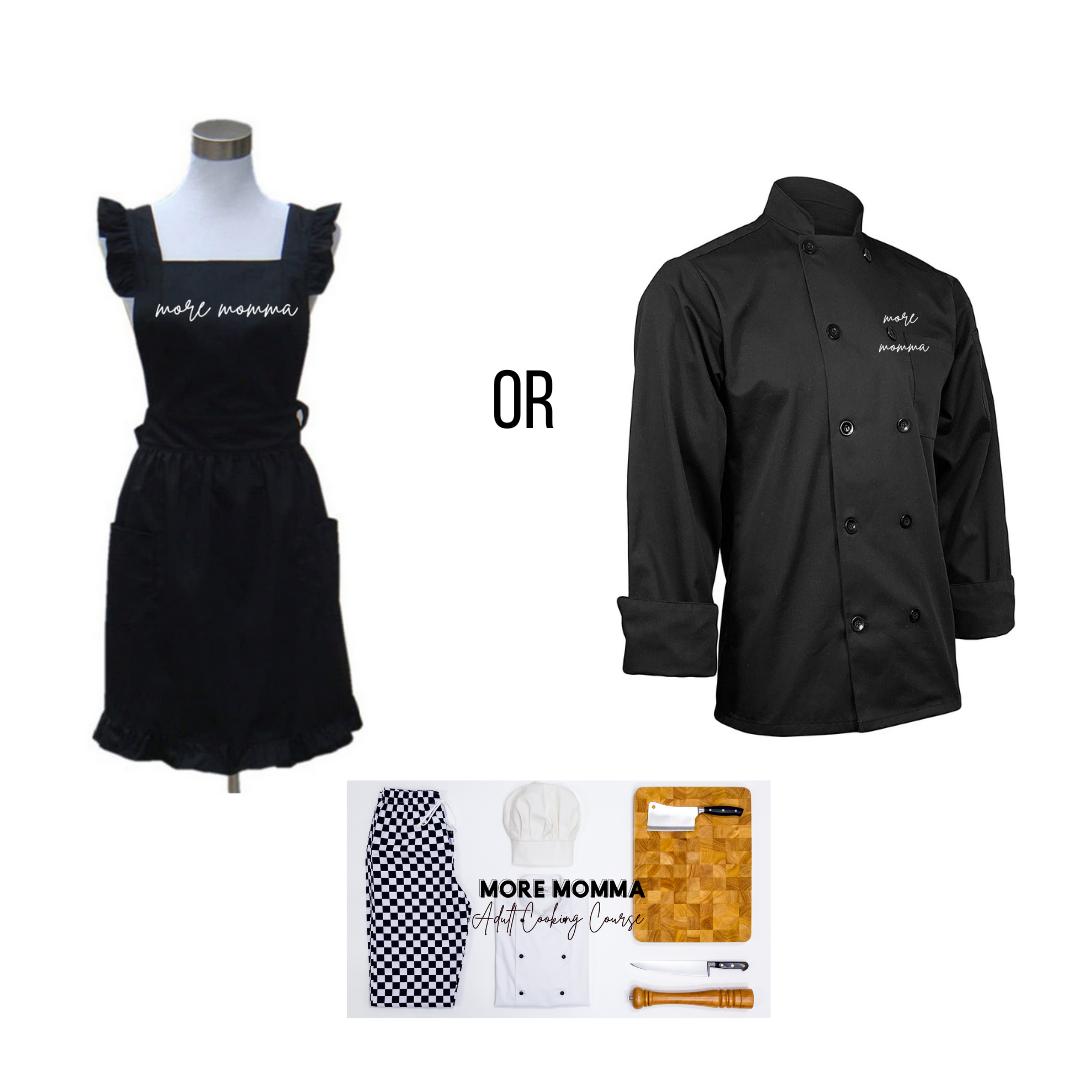 Get Weekly Meal Plans With Grocery Lists!
I give you a weekly meal plan that helps you practice your new skills but in a time efficient way! All the recipes are family friendly and quick to make. And I give you a printable grocery list so you don't have to take any extra time planning! All recipes in the meal plans are adaptable for gluten and dairy free diets.
Learn How To Be More Efficient In The Kitchen
Gift the gift of cooking to your child and join the adult and kids cooking course bundle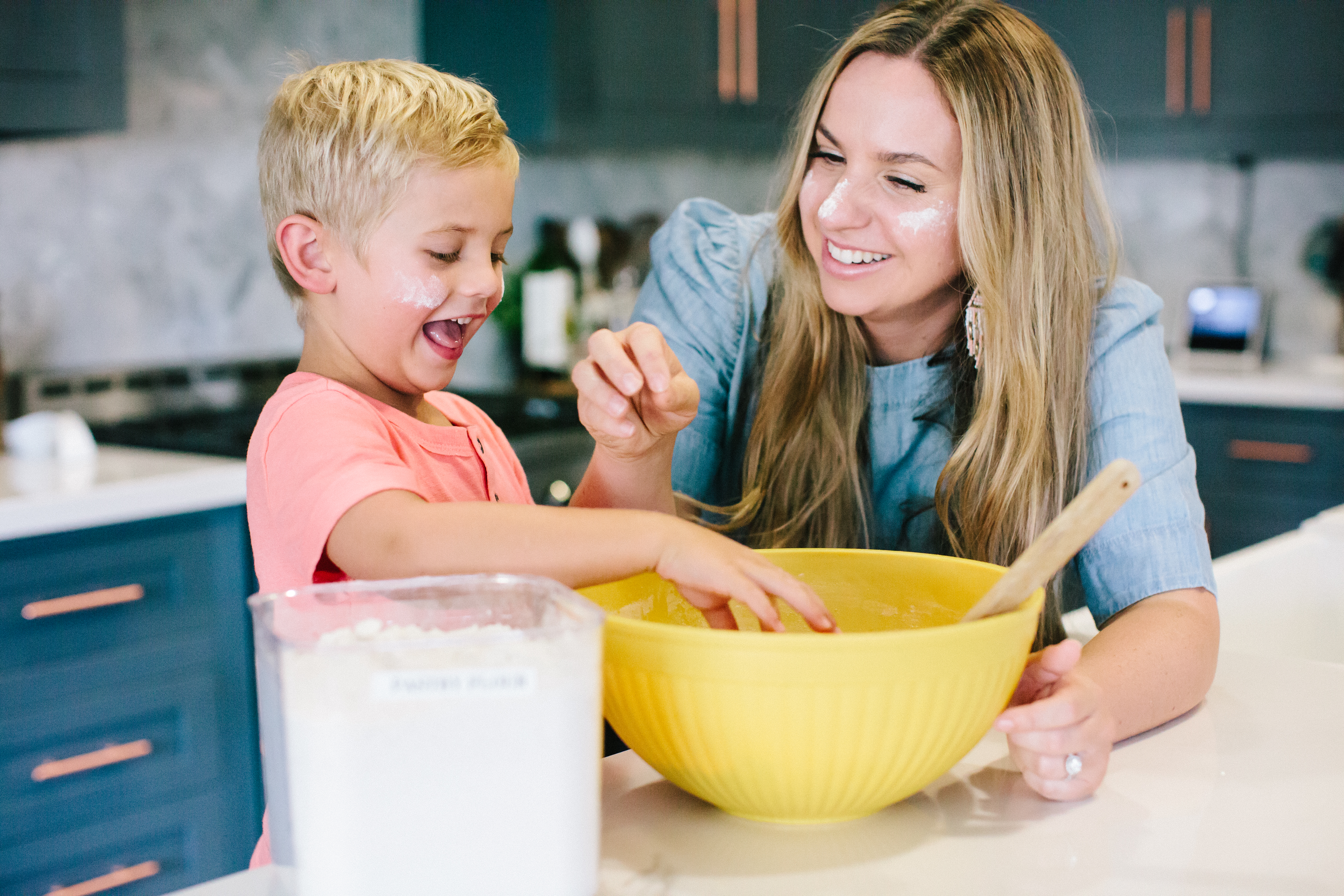 Share Special Moments With Your Child Learning Fun, Delicious Recipes and Teach Them an Essential Life Skill.
Create memories that will last forever with your child. More Momma cooking lessons create the perfect bonding experience while also teaching your child valuable life skills that they can have for the rest of their life. Or have your child do their classes independently.
Click the More Momma Cooking School Kids Add on below to add on the Kids Cooking School.
Other Classes We Offer
We have a cooking class for everyone! Check out these classes below!
See What People Are Saying...
"This course has totally transformed the way I cook. I can now make recipes so much quicker because I have the skills!"
-Jane
"I now actually enjoy cooking! Taking this course has made me feel more confident in the kitchen and way less stressed about meal time."
-Bernice
"The weekly meal plan and grocery list has been a lifesaver for our family. Not only have I learned new skills in the monthly classes, I then get to practice what I learned with what's on the meal plan that week. It's so practical and I am actually enjoying cooking now!"
-Ashley
"WOW! I can actually cut an onion now without crying. The knife skills class was what I needed to feel more confident. I can now cook faster because I know how to use my knives."
-Harvard
"This course has blessed our family more than you can imagine. My family gets excited for what month it is. Our favorite has been making homemade pasta together. It's now a monthly tradition that we make pasta on the first Sunday of every month."
-Lilly